The Career Priorities Profile, Third Edition
Now available to order through Bases of Virginia.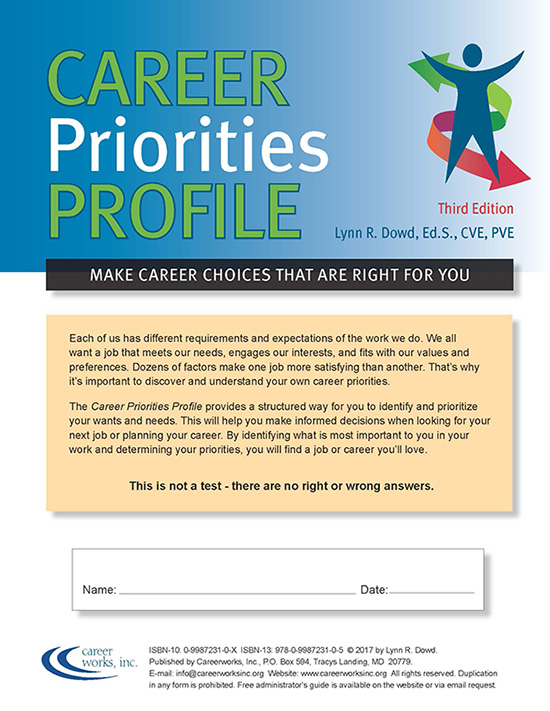 The Career Priorities Profile (CPP) provides an easy, yet structured way for individuals to identify and compare their work needs, skills, interests, desires, and education to the realities of jobs. The result is a profile of their most important needs and preferences for use in exploring and deciding on careers.
The CPP allows individuals to consider over a hundred key job-related factors in a concise, easy-to-use format. It helps to identify work needs and preferences prior to or as part of career exploration, job preparation, and the job search so these processes can be realistic, targeted, and effective. This one-of-a-kind tool provides a comprehensive way of assessing an individual's career needs and wants and matching them to occupations. The CPP was written by Lynn R. Dowd, Ed.S., CVE, PVE.
The cost is $56.95 for a package of 25 profiles plus shipping.